We are delighted to announce that Naomi Wiseman joins us at 1 King's Bench Walk as a tenant today, Monday 6 March 2023.
Described as "a sophisticated advocate" who "really knows her stuff", Naomi is a family barrister with a diverse portfolio of private and public children law cases, as well as financial remedy matters. She takes on public law cases on behalf of both parents and local authorities, and often appears in matters involving the Home Office. Naomi also has expertise in Schedule 1 proceedings and is equipped to deal with cases with international elements.
Joint Head of Chambers, Christopher Pocock KC is really pleased. "We are very much looking forward to welcoming Naomi to 1KBW. Her expertise and experience are an excellent match for our own market leading family practice, and she will be a great asset to our team."
Naomi adds "I'm delighted to be joining 1KBW and to be supporting their stellar children team in both public and private law work with my own specialist knowledge and practice."
For further information regarding Naomi's availability please contact a member of the clerking team.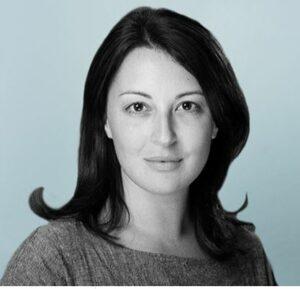 Please click here to view Naomi's profile. 
"Her preparation, attention to detail and ability to grasp extremely complex factual scenarios and condense them down into a way that can be easily understood by the client stand out." – Chambers & Partners, 2023